Erin Chan Ding

|
Freelance Journalist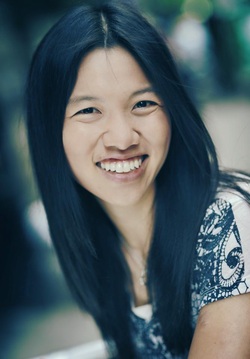 Hi, and welcome to my site!
Thank you so much for finding your way here. I am fortunate to have spent the past 18 years living my dream by working as a journalist, and here you'll find out a little bit more about me, as well as view samples of my work. I spent the first part of my career reporting and writing for newspapers, which included a position as a features staff writer for nearly six years at the Detroit Free Press.
Since moving back to my hometown of Chicago, my writing has expanded to include a variety of magazines and web sites. Other than writing and reporting, I also do multimedia, taking photos and shooting videos that have accompanied my stories. In addition to the Free Press, my work has appeared in such publications as the Chicago Tribune, The New York Times, Los Angeles Times, The Huffington Post, Time Out Chicago magazine and the Miami Herald.
I specialize in writing profiles, travel, lifestyle, business, entertainment, celebrity interviews, food and family, though as a journalist, I harbor a persistent, pervasive curiosity and am open to writing about anything.

Thanks again for dropping by, and please contact me if you have comments or questions.
Take care, and keep smiling,
Erin
---